Tour Bus
The Taiwan Tourist Shuttle service( 
綠
11 Jiaoxi Route B)time table
Working day (Mon

~

Fri)
Holiday (Sat 

、

Sun)

Jao-Shi→Campus

Campus→Jao-shi

Jao-Shi→Campus

Campus→Jao-Shi

07

:

30
08

:

10
08

:

00
08

:

35
 
12

:

25

(only Fri)

12

:

15
12

:

55
12

:

00
12

:

40
17

:

10
17

:

50
16

:

50
17

:

35
19

:

35
20

:

10
 
Routes
Jiaoxi Train Station
↹
Jiaoxi Coach Station
↹
Jiaoxi Hot Spring Park
↹
Tangwei Brook Park
↹
Lin-mei community tourists centre
↹
Linmei Shipan Trail
↹
Lanyang Campus TKU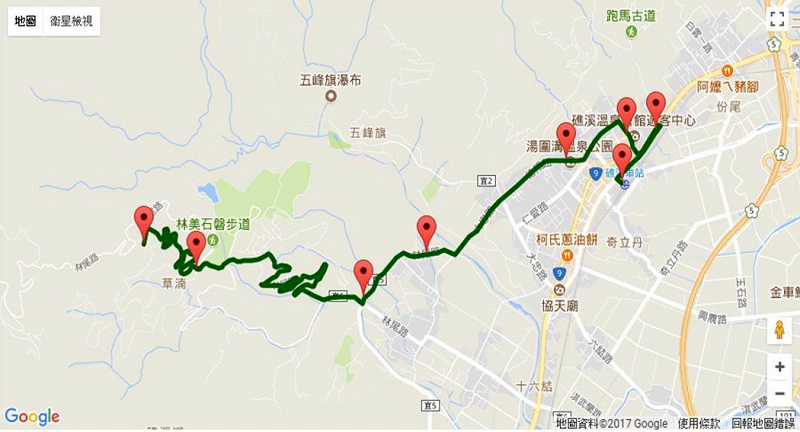 ***The service does not go via
Wufengqi Designated Scenic Area
nor
Fo Guang University
Notes to passengers
Passengers do not need to make reservations; simply arrive on time and wait in line at the bus stop.

Each journey costs 20 NTD.

Pay in cash as you board (no change given). Alternatively, Easy Card can be used to pay for the journey.

Students who would like to leave campus during weekdays (except for Wednesday and Friday afternoons) need to obtain leave permits and present the permits to the central security office on departure. Upon returning to campus, students need to submit the leave permits to the personnel in the central security office.

In addition to Lanyang campus staff, faculty members and students, members of public are also allowed to use the bus service.
Notes to the security personnel
Personnel in the central security office will help check students' leave permits (Students should take the initiative to present the permits on departure and submit the permits upon their return.) Personnel at the main gate do not need to check students' leave permits nor exchange entry passes for visitors.
Notes to campus visitors
Areas open to the public include the shops and restaurants on the rooftop, the rooftop area, the Garden of Wisdom,

Overcoming Difficulties Slope,

outdoors sports courts (when no teaching is in progress), roads on campus, Kumquat orchard.

Areas not open to the public include the Hong Residence, dormitory, teaching facilities (except for the library), upstairs areas inside of Shao-mo Activity Centre, and areas around the sewage processing infrastructure.
Members of the public can access the ground floor in the Shao-mo Activity Centre and the toilets on the ground floor. However, visitors should also be mindful not to disturb any teaching activities in the Centre and refrain from any unauthorized use of sports facilities and equipment.
Illegal activities, including but not limited to gambling, drug use, barbeque, walking dogs, playing with fireworks, setting off sky-lanterns, smoking, unauthorized sales activities, making loud noise, camping, are strictly forbidden.